As I sit in this (now very quiet) studio, designing lessons and writing scripts for instructional videos, I contemplate the connections I have made through my work. I ruminate over whether or not I have served well, or well enough. Is my work a benefit to others, or is is mere self-indulgence? I certainly hope it is is more of the former. But I must admit that it is at least equally the latter. There are times in life where giving and receiving are the same thing. My work has been like that.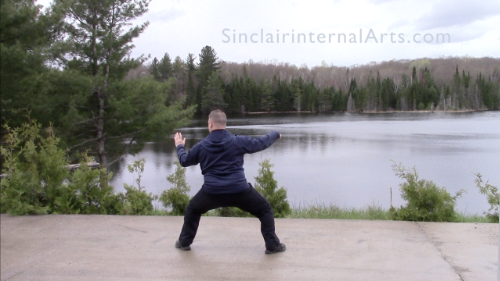 ---
On Thursday, I stopped work to listen to the Church bells ringing in support of healthcare workers, thinking of those who risk so much and work so hard for us. I thought of my friends working in hospitals, like the doctor who has worked 12 consecutive shifts, napping for a few minutes at a time on hospital carts or floors. I also thought of those we have lost.
After the Church bells ceased, I heard a shofar. It has been sounded every day during Passover, by a lone man on the street corner. He has been connecting to others through an ancient symbol of hope, conscience, sacrifice, revelation, and humility. I am not Jewish. I am not certain that he is. But the meaning is deep, and its effect on some people is profound.

This weekend was difficult for many who are isolating in their homes. Some can commune by phone, or online, and many attend services that are live-streamed over the internet. But many others are more alone.
At times like this, many are demonstrating their capacity for truly selfless acts of kindness. The term caremongering, has entered the modern lexicon, as people reach out through social distance to help those in need. Every act of kindness is a connection. Every act of connection has new meaning.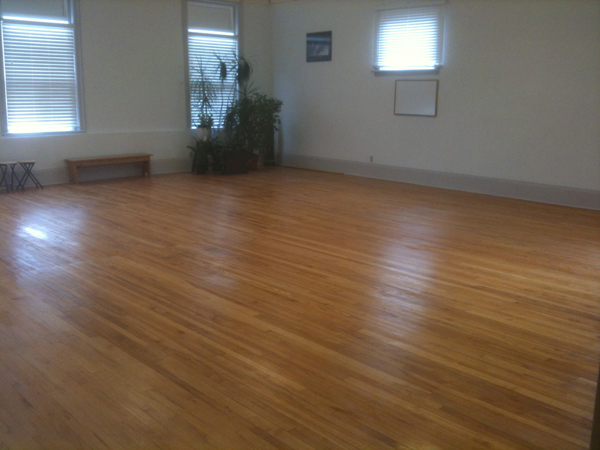 ---
My main connection to the world is still my school, which closed a month ago, like all the others around here. In speaking with other teachers who have closed their schools and will likely lose their businesses over this, we vowed that this is a sacrifice worth making. It will be challenging, more so for some than for others. But anyone who has struggled with the compound challenge of being a self-employed martial artist, will know what losing is like. Most of us have hit bottom before.
But we have a powerful advantage. We have experienced rebuilding from nothing.
Other people are not so lucky. They think that this is the end. They think that if they lose now, they will never recover. They do not see the glory and joy that can be found, even in a seemingly hopeless struggle. My experience has shown me that the road is always forward, even when it is not always upward, or straight, or clear, or with a definable goal, or with an end in sight.
Oh! To think of the times when, after struggling long and hard, I have found myself right back where I began, or farther behind. It no longer vexes me. I just resume the journey and try to learn from each step I make.

I have a plan that I know will fail. For no plan ever survives contact with the enemy, and there are surely enemies that I have not yet considered. I learn to change my plan with each inevitable failure. Those changes are guided by my principles.

I will endure, not because of my plan, but because of the principles upon which they are based, and because of my experiences with failure.

In business, as in life, we make crucial decisions every day. With practice, we try to make more good decisions than bad. But the truth is that good decisions can have bad results, and bad decisions can have good results. Such is the nature of life.
In martial arts, we learn that a superior fighter can be defeated by an inferior one. We also learn that, when we have only one chance in a hundred of succeeding, it can still be worth the effort. Sometimes one chance is all we need.
Winning is not a virtue. It is merely the result of chance achieved through persistence. Not everyone will win that lottery. The victory is not found in winning. It is found in the virtues we uncover as we endure the inevitable defeats that life brings us.
Virtue itself is the point, not the victory. If we measure our successes against our failures, we are all losers. But when we measure the journey itself, and take our joy and satisfaction from whatever successes we do achieve, or from the journeys we inspire in others, then we become formidable. Dare I say, invincible.
In the still silence of this formerly busy city centre, I have time for introspection, and a chance to analyze what sort of a person I am, who I have been, and who I wish to be. This is the essence of my journey.
There is much to learn from times like these, and I am eager to take any opportunity to become a better person through this. I look at my life and know that I could have been a better teacher, a better student, a better father, a better son, a better husband, a better brother, a better friend. My skull has grown thick from banging my head against my regret.
I am informed by my regret, but I will not be anchored to it. I shall add it to my coal scuttle and use it to fuel my revival. Likewise with my grief, and my fear, and my anger, and my despair. Such emotions are useful only as fuel for the journey. Taken together, such demons that plague me can become fuel for love, compassion, hope, and courage.
If you have been a part of my journey, then you have my apologies and my gratitude.
If I see you on the path ahead, you will have my love, compassion, and hope.
We will find the courage together.
---
I wish you all the best during these challenging times.

Ian Sinclair
Sinclair Martial Arts
https://sinclairinternalarts.com/