As martial art schools around the world are going under, we struggle to make the transition to the online world, and to save what we can of our schools. As I struggle to learn the skills necessary to publish decades worth of curriculum to a website, I welcome your patience, and your financial support. – Ian Sinclair
---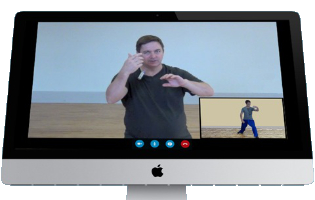 Live online lessons
via skype, zoom, etc
---
Video courses and reference videos.
Introduction to Tai Chi: an ongoing series exploring the important concepts, science, history, and pedagogy of the art.
Daily Lessons: beginning in October, 2020.
The goal fo this site is to present 4 decades worth of tai chi experience in a comprehensive and coherent manner. It will take many months to produce the lessons, so I will not be charging for access to the site until I have added a suitable amount of content. But this is more than a full-time job, and I will depend on voluntary support from visitors. Please click here to find out how you can help support this project.
There are many challenges to a one-person operation such as this. For one thing, the fact that I am self-employed means that my boss is a relentless jerk. Also, since my school is a hierarchy of one, it offers many examples of the Peter Principle, Parkinson's Law and Hofstadter's law.
I am working very hard to produce lessons and to learn how to manage this kind of website efficiently. It involves learning new software, website design, and honing my video editing skills. Compared to all that, writing lessons, designing curricula, and refining the adaptive pedagogy is easy (ahem). I will get there. This site will change from day to day.
---
---